English engineer Geoff Foster has recently completed the first ever specific Dolby Atmos music mix for the new Paramount Pictures blockbuster feature film on the Unity Audio Rock MK II active monitors. The cast includes Russell Crowe, Ray Winstone and Anthony Hopkins and directed by Darren Aronofsky with music composed by Clint Mansell.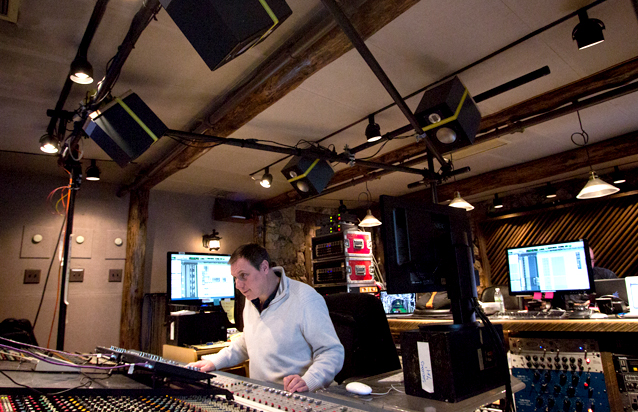 Dolby Atmos music mix
The mix was done at the Manhattan Music Centre's Log Cabin studio and involved suspending two pairs of Rock MK II's form the ceiling provided by Unity's main NYC dealer Audio Power Tools. The 60 piece triple tracked orchestra mix was feed to the Rocks from a Pro Tools quad mix bus in addition to a typical 5.1 mix bus.
Geoff, one of the main recording engineers at the prestigious AIR studio complex was so impressed with the Rocks he purchased a pair of the new limited edition Black Rock MK II fitted with cryogenic speaker cable for his own personal portable reference system.
"With so many sound sources for the final mix, the Rock's clarity, coupled with their accuracy at all volumes made placing elements accurately within the sound field much easier than I had anticipated." Geoff Foster – Engineer/Producer.