Following in the footsteps of the popular handheld MiniKP2 Kaoss Pad, Korg proudly announces the more powerful MiniKP2S, the successor of the classic Kaoss Pad equipped with even more performance and features.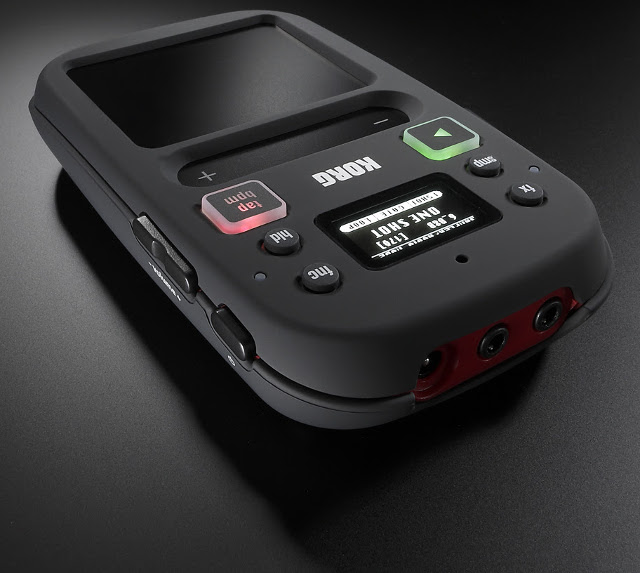 Like its predecessor, the MiniKP2S is packed with an amazing assortment of effects, controllable via its X/Y touchpad, as well as an MP3 playback via its MicroSD slot. External or onboard audio can be altered with effects the user controls and manipulates in real-time. The new MiniKP2S comes supplied with onboard sampling, allowing the user to capture audio from external sources as well via the 1/8" stereo input or via the onboard microphone. Audio can also be modified on input and captured with the applied effects.
In addition, samples and audio that have been treated with the onboard effects can be instantly exported to Ableton Live for immediate integration into computer-based productions, making the MiniKP2S a perfect capture and remix tool. MiniKP2S runs on two AA batteries, allowing the user to enjoy up-to six hours of continuous sampling, effect processing, and audio playback in any location. The all-in-one design makes is a great entry-level DJ performance tool, for those who like to put their own creative touch on their mixes and performances.