The Novation Launchpad Pro is the professional grid instrument. It's the simplest and easiest way to create dynamic, expressive performances in Ableton Live and any other music software, using an 8×8 grid of RGB velocity-sensitive pads to trigger and combine clips, create dynamic beats, bash out melodic lines and control your external hardware.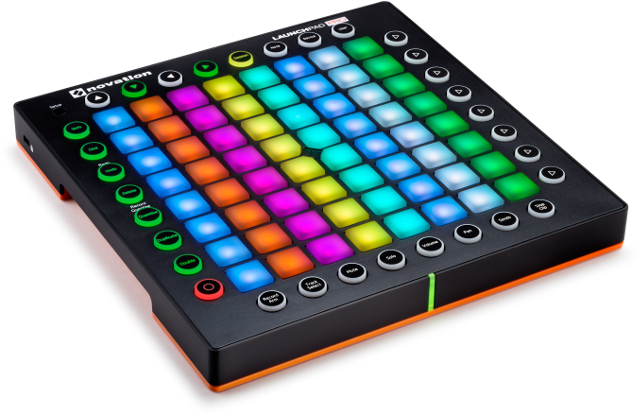 Novation understand the pressures of performing live. That's why they have made it as easy as possible to control Ableton Live with Launchpad Pro, by building in four simple modes that streamline everything for you:
• Session Mode: immediately trigger and combine your clips.
• Note Mode: create dynamic beats and play the grid just like an instrument.
• Device Mode: easily apply effects to your performance.
• User Mode: create unique custom performances and layouts
The whole instrument is designed to keep you focused on your performance. It lets you easily and immediately apply effects, while dipping in and out of specific mixer controls at the touch of a button. Of course, if you want to get really creative, you can build just about anything you can imagine with Max for Live and use your Launchpad Pro to control it.
It's sleek, lightweight and tough enough that you can throw it in your bag and know it will survive even the roughest gigs. It also comes with everything you need to get started: just plug it in and start making music.