The DDJ-SB has been hugely popular with budding DJs, thanks to its intuitive, plug-and-play control of Serato DJ Intro (free) and Serato DJ (paid upgrade), which offers features including iZotope FX, Slip Mode, record and a host of expansion packs. The controller's innovative Filter Fade lets DJs mix seamlessly, adjusting the volume and high pass filter with just one hand. So they've got a spare hand to unleash their creativity – using the tactile Performance Pads and buttons to trigger samples, FX, loops and cues.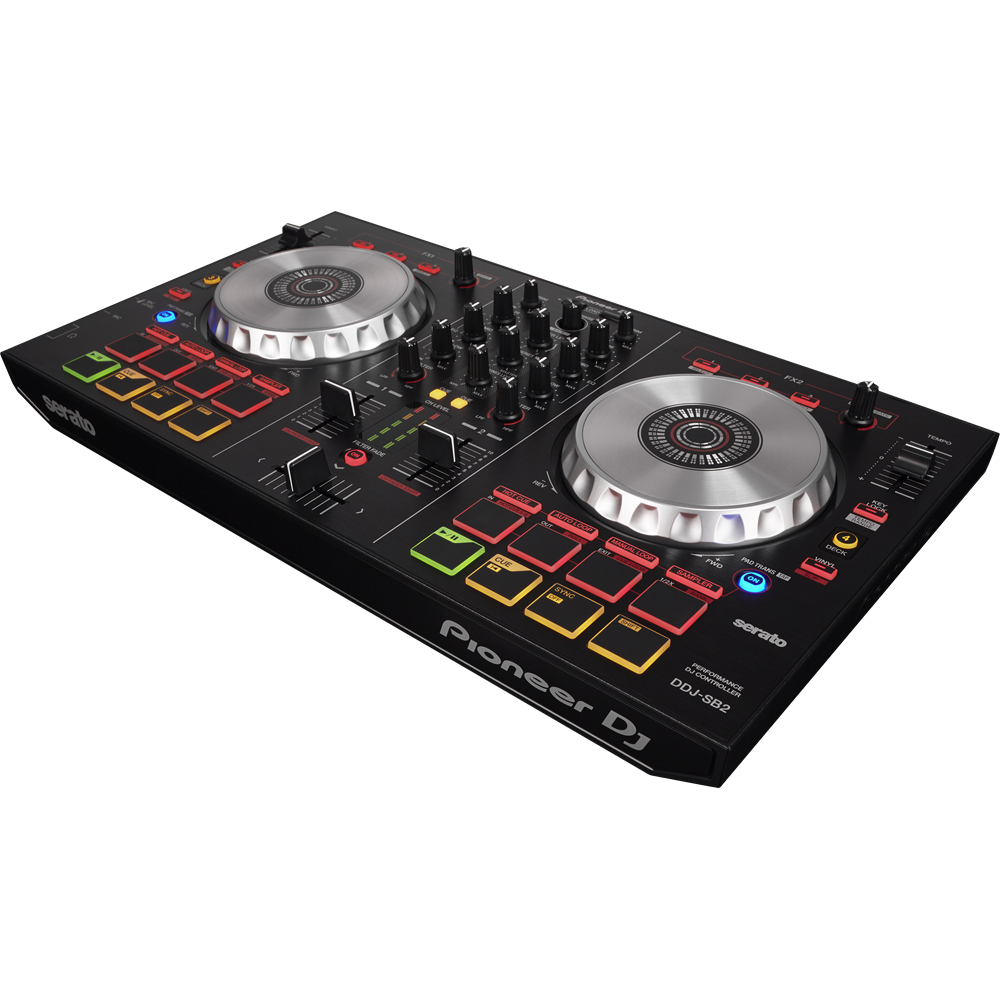 Now the DDJ-SB2 adds pro-DJ features usually found on top-flight controllers, including trim pots and level meters to control the volumes on each channel. Also new at this price point are four-deck control and the Pad Trans Pad beat effect, which cuts the volume in time with the BPM when the DJ hits the Performance Pads.
The USB-powered DDJ-SB2 is more compact and portable than its pro-DJ stable mates, the DDJ-SX2 and DDJ-SZ, but offers the same intuitive layout, high-quality build, and many advanced features.
The DDJ-SB2 comes bundled with Serato DJ Intro.