Dynaudio Acoustics introduces the BM 5A, the new active professional compact studio monitor to deliver high performance and state-of-the-art technology at an affordable price.
No compromises have been made in Dynaudio Acoustics' endeavor to develop a high-end active nearfield monitor, which is both compact and affordable. All BM 5A woofers and tweeters are manufactured in Denmark, and have been put through the same thorough inspection that all Dynaudio drivers have to pass. The exterior has been redesigned, just as the drivers have undergone extensive fine-tuning, assuring that the BM 5A will live up to even the strictest monitoring standards of today. Together with Dynaudio Acoustics' new BM 10S and BM 12S subwoofers, the BM 5A makes an excellent choice for 5.1 set-ups.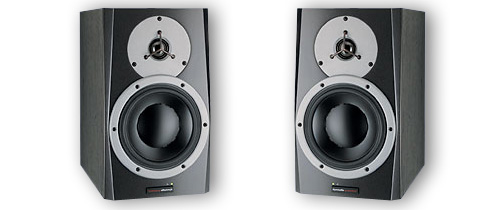 The 2-way active speaker is powered by two 50-watts amps and operates within a frequency response of 50 Hz – 21 kHz. Designed with a 170mm (6,7") woofer and 26mm (1") soft dome tweeter, the BM 5A delivers the exquisite clarity and performance that is characteristic of all Dynaudio Acoustics studio monitors. Its small footprint makes it well-suited for project studios, edit suites, broadcast vans, and other situations where there is little room for the monitor set-up. The BM 5A is shipping now at EUR 1050,- (ex. VAT)/USD MAP 1250,- per pair.