Steinberg announced a new update to its highly successful Cubase System|4 music production system. Cubase System|4 now includes Cubase SL 3.1 with new features and capabilities as well as a new driver for Mac OSX 10.4 Tiger, ensuring full compatibility with Apples latest operating system.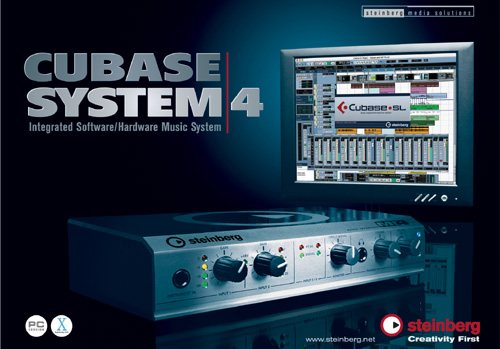 "This update equips Cubase System|4 with the latest Steinberg musicmaking tools," comments Arnd Kaiser, Steinberg's Senior Product Manager for Music Technology. "Cubase SL 3 further adds to the already impressive lead that Cubase System|4 has over many of its competitors as far as software/hardware integration is concerned," he continues, adding: "Feature for feature, Cubase System|4 is without doubt an outstanding combination of great sound quality and ease-of-use at a very attractive price point."
Price and availability:
Cubase System|4 is available worldwide for €479.00 (SRP includes 16% VAT, prices subject to regional variations).