VOID Modular System Version 1.6, an analog modular soft synthesizer (Windows compatible VST plugin and standalone) has been released today from Japanese software developers, P SOFTHOUSE. The latest version has equipped with the brand-new nine modules, so that it allows you to produce more flexible sound source combination.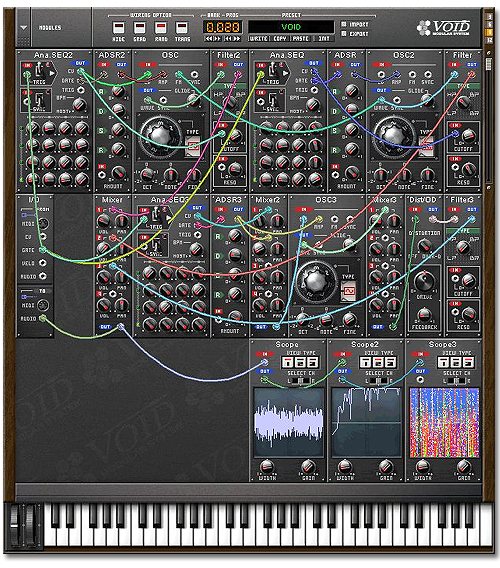 The VOID Modular System can be flexibly used for an analog modeling synth, effector, vocoder, visualizer and others with its high quality. The sound software helps designers to add their creativity to their experimental and practical works with its open sound modules. The new version of the VOID Modular System allows users to create more adaptable sound systems with newly added modules.
The latest version has been ready with the following nine modules and category to create varying sound source mixture:
* [Modules]
– Wav File Oscillator
– Draw Oscillator
– VSTPlug (VST plugin loader)
– Beat Detector (Beat detector)
– Knob (Single knob controller)
– Slider (Single slider controller)
– BlankPanel Single (Single blank panel)
– BlankPanel Double (Double blank panel)
– BlankPanel Quad (Quadruple blank panel)
* [Module Category]
– Misc
A DEMO is available at the PSOFT website.