Mackie today introduced the VLZ3 line of compact mixers, the next generation in their widely renowned VLZ series, with significant performance and ergonomic enhancements.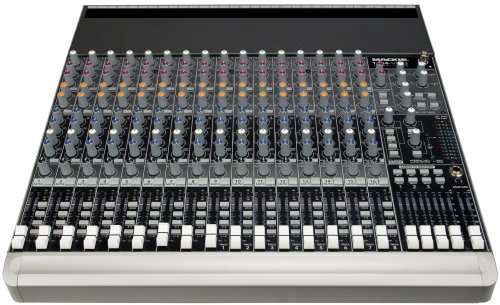 "We challenged our engineers to make our best-selling line of mixers even better — to achieve a higher standard than before — and they've succeeded," said Mackie Recording Brand Manager James Woodburn. "Our VLZ3 line improves on the legendary sound and performance of the VLZ Pro series, whilst retaining form and function that enables users to easily upgrade from previous models."
VLZ3 mixers feature the new studio-grade XDR™2 Extended Dynamic Range mic preamps, the next generation of the highly acclaimed XDR mic preamps found in VLZ Pro mixers. The XDR2 mic preamps boast a wider frequency range than their predecessors, including more detailed low end extension, with less noise, even at very high gain settings.
VLZ3 mixers incorporate numerous other enhancements as well. They have a wider dynamic range than previous VLZ mixers, including better low frequency response, with less than 0.0007 percent total harmonic distortion (THD) per channel. VLZ3 EQ controls now operate more independently of each other, offering additional creative control over the full frequency range. The ultra-clean summing bus offers improved headroom and the ability to mix hotter signals together without clipping, even in extreme real-world applications.
Advertisement
The VLZ 3 line of mixers includes the 16-channel 1604-VLZ3 mixer with 16 XDR2 mic preamps, the 16-channel 1642-VLZ3 with 10 XDR2 preamps, the 1402-VLZ3 14-channel mixer with 6 XDR2 mic preamps, and the 12-channel 1202-VLZ3, which has 4 XDR2 mic pres. All VLZ 3 mixers boast a built-in universal power supply, and are encased in a rugged steel chassis.
The new VLZ3 series are available now and have a U.S. manufacturer's suggested retail price of $1099.99, $779.99, $519.99 and $389.99 for the 1604-VLZ3, the 1642-VLZ3, the 1402-VLZ3 and the 1202-VLZ3