With the next update for Native Instruments Maschine (version 1.6) the biggest new feature will be hosting of VST/AU plugins. A feature that has been requested by many users from the start. So with this coming 1.6 update you will allowed to use VST and AU plugins as sound sources and effects in your Maschine project. This includes both the whole NI range of instruments and effects as well as any third-party plugin.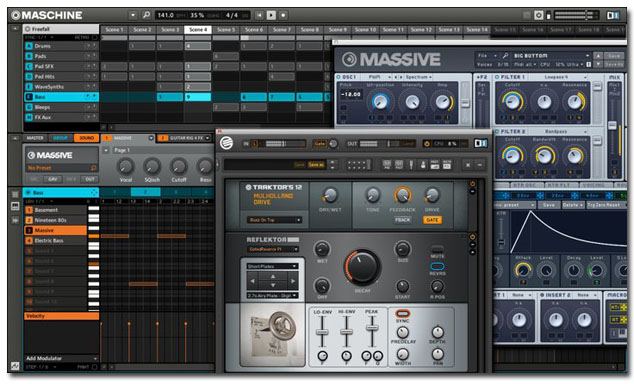 Comments of the Native Instruments Team:
"Check the screenshot for an idea of how this will look like. Instrument plugins can be used in any sound channel, and effect plugins can be inserted on both the sound and group channels as well as on the master.
Obviously the addition of plugin hosting requires quite a bit of development and testing. Regarding the timing of the release – version 1.6 is about to go into internal beta testing this month, and we are currently planning to make it available to you through a public beta test in January, with the final release probably coming up around two months later. As always, these are projected dates that can still change a bit.
Plugin hosting is the most prominent feature addition in 1.6, but there will be quite some more useful things being added with that update. Look forward to the coming weeks when we will post more details about Maschine 1.6!"
As said above more details will be released in the coming weeks. We will let you know more as soon as we get the news!