Numark, the world's leading manufacturer of DJ technology, announces availability of a free online download of Native Instruments' Traktor LE DJ software for users who purchased a Numark NDX800 Controller from an authorized Numark dealer.
NDX800 Controller delivers high-performance control for DJs who want to use the latest DJ software to perform, without giving up the ability to play other types of media such as CDs, MP3 CDs or music on USB flash drives. This advanced deck isn't just an MP3/CD player; DJs can also use it to control MIDI software by simply connecting NDX800 to their Mac or PC with a single USB cable and they can control the music on their computer using the Traktor LE software or other MIDI DJ software.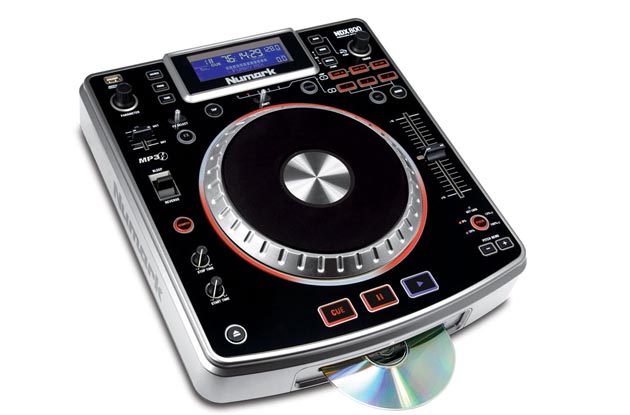 New NDX800 Controller purchases will come with Traktor LE in the box so DJs can get up and running quickly on their computer. Users who purchased an NDX800 from an authorized Numark dealer can now download the Traktor LE software from Numark's web site at www.numark.com/tr. There is a limit of one complimentary license per customer. Current users of Traktor Pro can also take full advantage of the NDX800 Controller by downloading the latest version of Traktor Pro, which includes support for the NDX800.
Native Instruments Traktor LE software, which is based on Traktor Pro, gives DJs four optional layouts, including cover art. NDX800 DJs will enjoy Beatgrid Editing and saving with locked sync for precise performance. Also in Traktor LE is manual looping and selectable loop length for flexible loop integration. Traktor LE gives DJs a choice of using effects per deck including filter, delay, reverb and flanger, rather than a single effect at the master output.
"We are excited to bring NDX800 users a complimentary license of Traktor LE" said Simon Bangs, Development Project Manager, Numark. "The addition of the new Traktor LE software really opens up the full potential of the NDX800 Controller for DJs."
Users of NDX800 who wish to obtain their free Traktor LE software can visit www.numark.com/tr today and complete the online validation form.