Numark, the world's leading manufacturer of DJ technology, announces the redesign of the popular DJ|iO portable USB audio interface. Numark will showcase DJ|iO at Booth # 400 at the 2011 Summer NAMM show from July 21- 23 in Nashville, TN.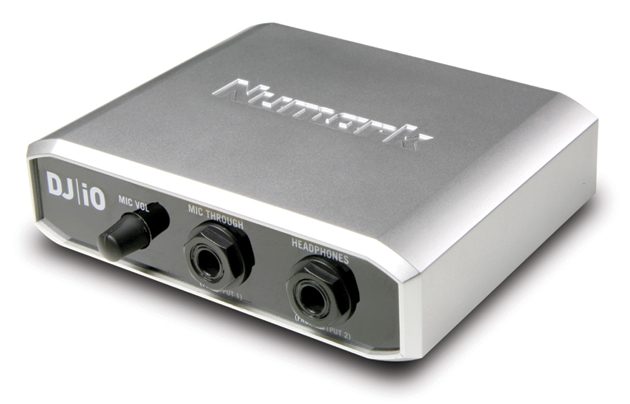 Originally introduced in 2007, DJ|iO is a PC and Mac compatible USB audio interface which features 24-bit audio with a sample rate of 44.1kHz. DJ|iO is compact and rugged for easy transportation and powerful enough to provide solutions for a wide range of audio I/O needs specific to the DJ. Featuring ultra-low latency
audio via ASIO drivers, DJ|iO has two independent pairs of RCA stereo outputs that can be configured in software to route independent players or a mix of master and cueing output. A mic input with adjustable gain is provided to mix into stereo pair #1 and a ¼" stereo headphone output to listen to stereo pair #2 in order to preview the mix. The DJ|iO is USB bus powered.
Virtual DJ Home software will now be included with DJ|iO, giving DJs the ability to start mixing immediately. DJ|iO's new chassis is completely silver with a sleek, compact design that makes it a great-looking addition to any setup.
"DJ|iO has given DJs high-quality connectivity at a great price," said Chris Roman, Numark Product Manager. "With it's new design and included Virtual DJ software, DJ|iO is now an even greater value."