Mastering great Howie Weinberg who has taken over Slate Studios Room B, has more gold and platinum placks on his walls than you could ever imagine. And these aren't just any placks.. we're talking Nirvana, U2, Beastie Boys, Smashing Pumpkins, Red Hot Chili Peppers, and hundreds of other huge artists.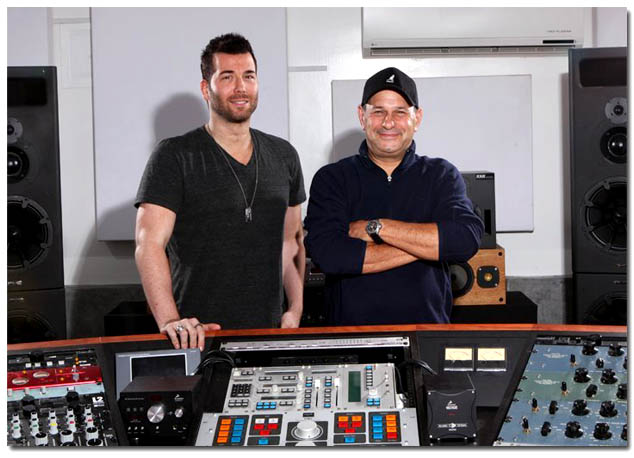 But when you sit Howie down, he's more excited to talk about the new deep fryer that he bought for our kitchen, and how amazed the Slate employees will be with his Shrimp Tempura recipe. "I get containers of ginger sauce from Nobu for dipping" he tells us with a grin.
After trying to get him to hear my VCC Plugin for months, I finally had his assistant install the new RC TUBE plugin into his rig a while back to see if he'd get curious enough to pull it up in a session since the "Mixbuss" version of the RC TUBE Plugin is nice when driven in a two track mastering scenario.
A week later I hear a knock on my door… its Howie. I recall him saying something like "I don't know what the hell that plugin is doing but I gotta tell you, it sounds amazing." I followed him to his studio where he played for me a live session, than bypassed the RC TUBE plugin (which had about 2 or 3db of drive). "See? It just loses the life!".
The RC TUBE PLUGIN $49 promotion is being extended throughout this week, where it will come with a FREE ilok2!
Steven Slate