Like many musical sensations, Gotye (aka. Wally De Backer), got his big break with a little help from YouTube. It was the imaginative music video for his single 'Somebody That I Used To Know', featuring Kiwi singer Kimbra, that first boosted his profile to near-astronomical levels (of course, it's a great song too). With a rapidly rising 91 million YouTube hits and gargantuan chart success around the world — including number one chart positions in the UK, Australia, Germany and on the US Billboard Alternative Chart — Gotye is almost certain to be here to stay.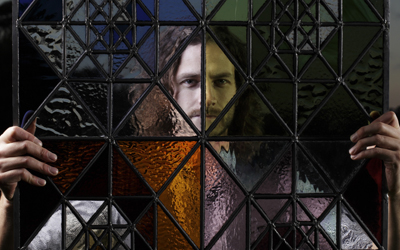 A key part to the Gotye live show is Novation's Launchpad, three of which take their place among a host of other gear on stage. The band travels with five Launchpads in total, with Wally and band member Tim Shiel using them to control Ableton Live. Wally describes the setup, "Tim and I play a Launchpad each in the show, triggering various samples in each song. Tim makes his display lots of coloured lights in User mode, receiving MIDI feedback information from Ableton." Novation's classic Bass Station synth also features prominently in the live setup, played by bass player Lucas Taranto, who says, simply, "the Bass Station rocks!"
Launchpad was co-designed by Novation and Ableton to provide completely flexible control of Ableton Live. Gotye's show, plus dozens of other shows that feature virtual instrumentation, is indicative of just how adaptable Launchpad is to different situations. Whether in the studio or live — triggering clips or playing virtual instruments — Launchpad is the perfect fit. The Bass Station, though no longer manufactured, is still available as a virtual instrument from Novation. To find out more, head to www.novationmusic.com.