Korg have just announced that the Kaossilator 2 and Mini Kaoss Pad 2 are available now. Both products were announced at the WinterNamm 2012, past january. The new Kaossilator 2 is a Dynamic Phrase Synthesizer. The Mini Kaoss Pad 2 is a Dynamic Effect Processor.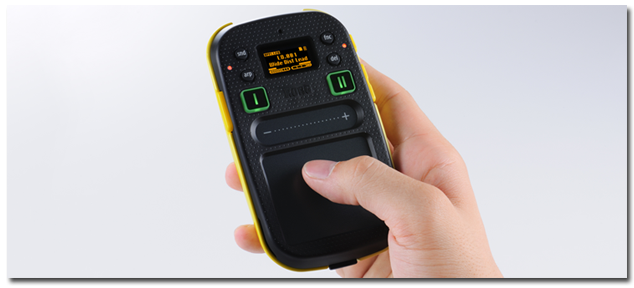 Kaossilitaor 2
Boasting a supercharged sound generator, Kaossilator 2 delivers excellent synth and drum sounds spanning a wide range of genres, plus dramatically expanded loop recording. Use the internal mic to record guitar, vocal, or other audio source – just as with a looper effect. The Organic Electroluminescent (OEL) display provides superb visibility. Add to that a touch slider for ease of use, microSD card data saving, plus a built-in speaker and battery power. All of these features reflect the enhancements incorporated into the sleek and exciting Kaossilator 2.
Product Highlights:
Simply tap or slide your finger across the X-Y touchpad
150 built-in sounds cover every style of dance music
PCM sound engine serves up realistic drums
Scale Key and Note Range eliminates "wrong" notes
Built-in Gate Arpeggiator with adjustable gate time and swing settings
Loop Recording allows the creation of layered phrases with unlimited overdubs
Dual Loop Recording banks allow DJ-Style mutes and cross-fades
Record using the built-in mic; or use the mic input for recording of external input
microSD/SDHC card slot for saving loops and recorded performances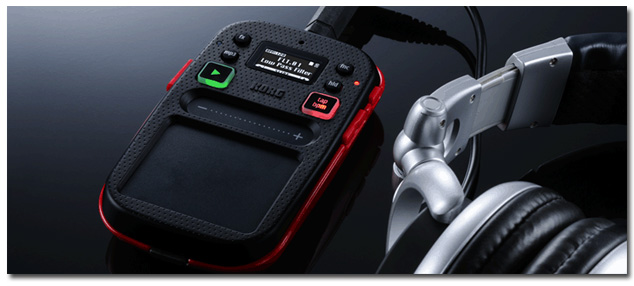 Mini Kaoss Pad 2
Korg's Kaoss Pad Series products have become the must-have effect units on in every musician's rig – especially on the DJ scene. In addition to inheriting powerful effect programs from the Kaoss Pad KP3 and the Kaoss Pad Quad, the Mini Kaoss Pad 2 provides an MP3 player with adjustable pitch, making it ideal for creating DJ-Style performances. Use it as a DJ playback device, or use it to process the entire output of your DJ rig with Korg's famous KAOSS effects. Instrumentalists, guitarists, sound designers and even just music fans will enjoy using the Mini Kaoss Pad 2. Offering a built-in mic, onboard speaker, and convenient battery power, the Mini KAOSS Pad 2 is completely self-contained and ready wherever you go!
Product Highlights:
Control effects in real time using the intuitive touchpad interface
MP3 player with microSD card slot for data storage/exchange;
Perform on the Mini Kaoss Pad 2 without needing any other equipment!
100 effect programs, ideal for DJ mixes or sound design
3 Program Memories provide instant recall of favorite effects
Powerful Looper, Vinyl Break, and Ducking Comp effects borrowed from the Kaoss Pad Quad
Internal mic plus external audio inputs
Support for pitch change and cue point settings allows serious DJ play.
Record your performances and save them to using the microSD card slot
6 preset audio demo loops