Applied Acoustics Systems releases the Microsound Textures sound bank for the Chromaphone creative percussion synthesizer and AAS Player plug-ins in collaboration with artist and sound designer Richard Devine. Microsound Textures joins Cardinals and KitNetix as the third title in Chromaphone's Sound Bank Series expansion line.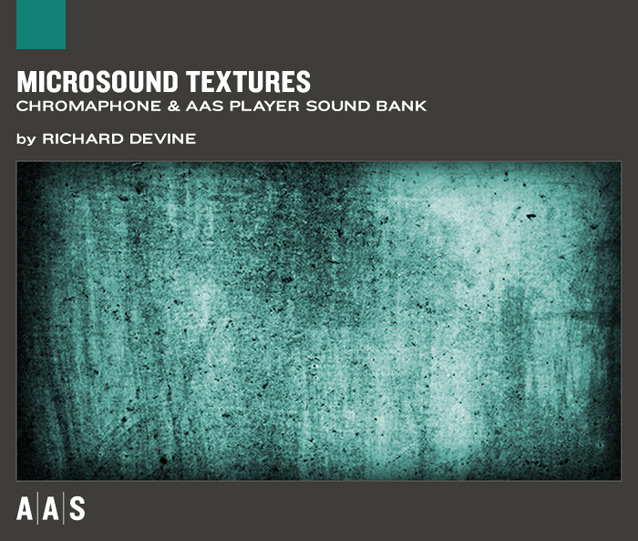 Chromaphone Sounds
Microsound Textures is all about precision, details, subtlety, and complexity. Richard Devine's idea was to use grain particles and tiny pulses to create rich and dense textures. In addition, the collection includes a wide variety of surprising and mysterious instruments ranging from light and delicate to dark and atonal. The 128 sounds are divided into five categories: Percussion, Sound Effects, Keys and Synths, Pads and Strings, and Textures and Ambience.
PRICING AND AVAILABILITY
The Microsound Textures bank is available now for $39. The instant download delivery package includes both a Chromaphone preset file and the free AAS Player plug-in. The AAS Player plug-in runs on both Windows and Mac OS X and supports the VST, Audio Unit, and RTAS plug-in formats. For more information please visit the address below.
Microsound Textures – Chromaphone & AAS Player sound bank