The new MeeBlip anode, a new ready-to-play compact bass synth with an analog filter, is available to order now, worldwide. Anode combines an analog filter with unique digital sound sources, all in an easy-to-understand, compact sound package, it's synth hardware anyone can enjoy immediately.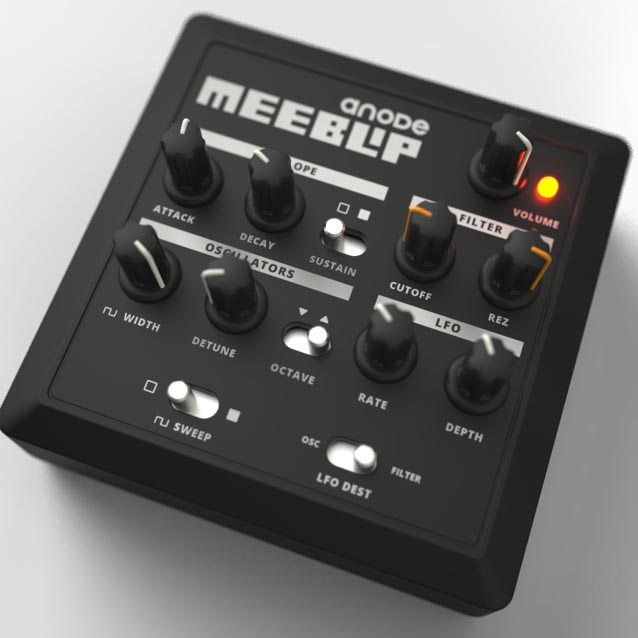 Primary features
– Unique 8-bit oscillators meet an original analog filter
– Compact, 4" x 4" case (approx. 100 x 100 mm)
– Modulation, envelope, tuning, and pulse width controls
– Open source hardware, but fully-assembled and ready to play
– MIDI input for compatibility with vintage and modern hardware, computers, and (with a compatible adapter) iPad and iPhone
Assembly
anode comes fully assembled and ready to use. But because it's open source hardware, users can learn from anode by looking through the code and circuits, modifying how it works, or even creating their own instruments based on the design.
MeeBlip anode is available direct from the manufacturer.
Pricing
North America: US$129.95 | Europe: 129.95€ / £109.95 including VAT